Team Costa Rica: Saturday Fun Day
Feb. 22, 2020
Rest day!
The hard work is done. The last patient has left with their prescriptions, we've packed up the clinic and we're all ready for some much-needed rest and relaxation.
We slept in and left our hotel at 9 am to head to the beach on the Pacific side of Costa Rica. Halfway there we stopped at a shop to pick up last-minute souvenirs for our friends and family back home. Before checking in at the hotel, we stopped at a Taco shop for some of the best tacos and lemonade I've had in a while. It had a very "Pura Vida" vibe with several of the seats being actual swings.
The beach and hotel have been an amazing place to unwind, have fun and reflect over the past week. Something about the constant low roar of the waves brings a sense of contemplation.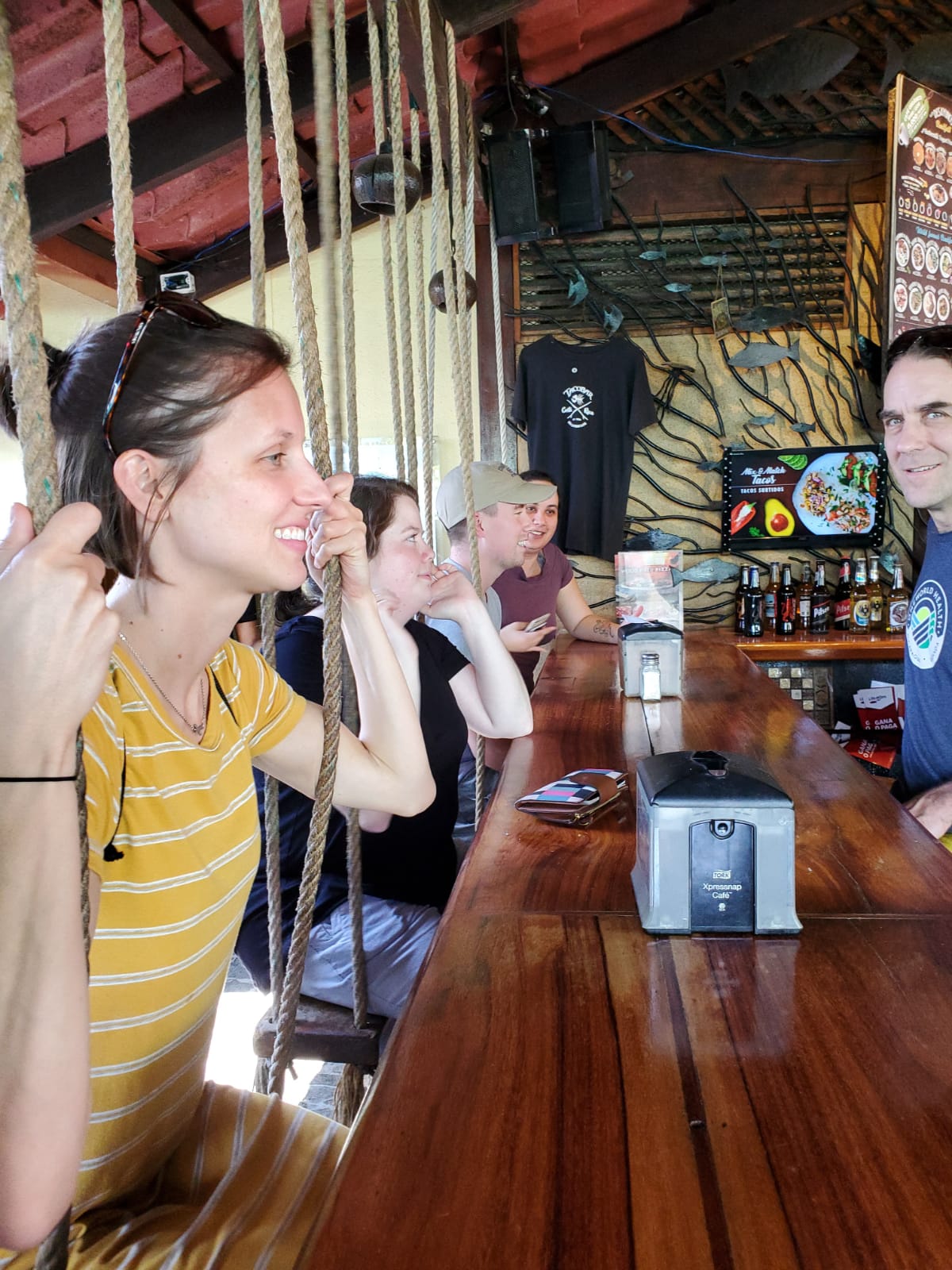 This has been an incredible trip. God has been with us by keeping us safe, bringing people to us to share His love, and showing us that there is much more work to be done.
Now is the time when people think about what's next. What do we do about the things we've been exposed to? How do we describe it to people back home? Should we allow this experience to change our lives?
Tonight we had our last dinner together and the last few people shared their life stories. Tomorrow, we will have a debriefing then head to the airport. It's been a great end to a fantastic trip.
+ Justin Morgan, Nurse Practitioner, Arkansas Children's Hospital Northwest